Vision
To become a benchmark research Centre for the field of Aerospace Engineering providing solutions to problems specifically relating to the area of Aerospace Sciences.
To form a multidisciplinary team of scientists and scholars which can take up challenging research problems even in areas that are not directly related to Aerospace engineering.
To develop into a world class research center that can support research on a global scale.
Mission
We will achieve excellence through identifying and promoting
Quality
Knowledge
Partnership
Guided by relentless focus on these three factors, we will constantly strive to achieve our vision. In doing this, we will deliver operational excellence in every aspect of the research activities of the centreand meet or exceed our commitments to the many agencies and organizations we serve. All our long term strategies and short term actions will be moulded by a set of core values that are shared by each and every associate.
THRUST AREA
Subsonic, Supersonic and Hypersonic Flow Dynamics
Combustion Analysis
Aero-thermodynamic Analysis
Vehicle Aerodynamics
Heat Transfer Analysis
Fluid Structure Interactions
Facilities
Subsonic Wind Tunnel
In the aerodynamics laboratory of Bharath University, a low speed wind tunnel of following specification is available.
| | |
| --- | --- |
| Test section Length | 2 ft |
| Test section Width | 2 ft |
| Test section Height | 2 ft |
| Motor Power | 20 hp |
| Maximum Velocity | 60 m/s |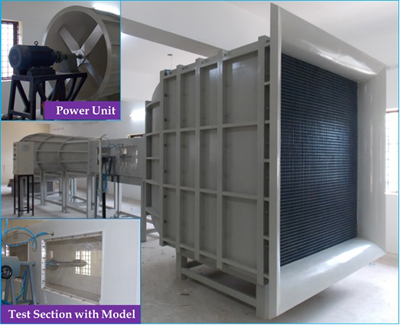 Beam Testing Apparatus
Cantilever beam analysis
Simple supported beam analysis
Propped cantilever beam analysis
Overhanging beam analysis
Fixed support beam analysis
Continuous beam analysis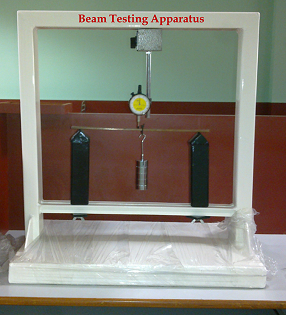 Digital Sensor Array
Features and Specifications
+/- .05% full scale long term accuracy
500Hz/channel sampling speed
Multiple pressure ranges available per DSA
Vacuum, 5 inch H20 up to 750 psi pressure range
Auto zero offset correction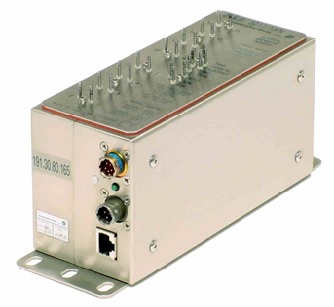 Application
The model DSA3217 is versatile and one of our more popular pressure scanners. It measures up to 16 gas pressures in many applications. These applications include wind tunnel test for buildings, aerospace and automotive aerodynamic tests, gas turbine testing, compressor testing as well as other turbomachinery tests, flow measurement across an orifice, wind turbine aerodynamic validations, etc. Available options include a common reference pressure or individual reference. For applications that require a more rugged pressure scanner, Scanivalve's DSA3218 may be a viable option.
List of the Projects(Completed)
| Sl. No. | Name | Funding | Agency | Amount(INR) | Status |
| --- | --- | --- | --- | --- | --- |
| 1. | Numerical Studies on Non – Circular Jets with Swirling Co- Flow | Internal | BIHER | Rs.2,00,000/- | Completed |
| 2. | Computational Studies on Mixing Characteristics of Star Shaped Free Jet | Internal | BIHER | Rs.150,000/- | Completed |
| 3. | Experimental Investigation of wake behind non-circular cones with flow control | Internal | BIHER | Rs.125,000/- | Completed |
List of the Projects(On Going...)
| Sl. No. | Name | Funding | Agency | Amount(INR) | Status |
| --- | --- | --- | --- | --- | --- |
| 1. | Effect of Nose Bluntness on Hypersonic Air Intake Flow field | External | DST | Rs.7,51,000/- | Ongoing |
| 2. | Experimental Investigation of Wake Behind Elliptic Cones With Flow Control | Internal | BIHER | Rs.600,000/- | Ongoing |
CONTRIBUTION TO SOCIETY

The world is abuzz with news of a Netherlands based organization that is planning to get humans to set foot on Mars by 2024. The progress of civilization has been through non-linear spurts in technological innovation. The mission involves sending humans on a one way trip to Mars and aiming to establish a human camp there. The only drawback of this is that it is a one way ticket; human who go there have to be Martians forever!!
BIHER launches an ambitious plan to bring our Boys back home. The Research Council of Bharath University have decided to launch studies that try and simulate the conditions that exist on the Red Planet, and come up with working models of Rescue/Return vehicles. The idea of interplanetary exploration has always fascinated the imagination of mankind. This visionary project is sure to inspire an entire generation of science loving youngsters.
The Centre of Excellence in Multiferroics and Multifunctional Material is working on developing materials that outperform the current tools used on earth. The Martian surface differs from Earth in several aspects. For starters; the average temperature there is a bone chilling -63 degrees Centigrade and the Atmospheric Pressure is just 7 millibars. These conditions coupled with the need to get in technology that will attempt the most complicated evacuation in human history needs the output that this Centre of Excellence is working on. It would be near impossible to have sophisticated labs to detect diseases in Mars. In all the uncertainties; one thing is certain – The Human body would struggle to adapt to the alien conditions. Given this situation; the Centre of Excellence in Simple Diagnostics and Advanced Microfluidics aims to develop the simplest ways to detect the issues plaguing the body in order to determine the right cure. Dr. Abdul Kalam's Bio Medical Research Centre and the Research Centre for Metabolic Engineering are working in unison with the Centre of Excellence to achieve the success criteria.
In addition to the above centers; The Sir Isaac Newton Centre for Aero Space Technology and the Research Centre for Intelligent Control and Automation are working on developing the prototype of the vehicle that may be used to bring back the Astronauts. This is expected to be functional in the next few years. The Centre of Excellence in Cyber Security along with the Research Centre for Fourth Generation Wireless Systems are developing the technology required to communicate effectively between Earth and Mars a distance of upto 250 million miles.
The entire research fraternity of the college is geared to make this mission a success. It would be our contribution to a major footstep in mankind.
FUTURE PLAN
Aerospace engineering is a multi-disciplinary stream. Every engineering field contributes towards the design and manufacture of aircraft. Keeping this in mind it is planned to form a multidisciplinary team of scientists and engineers who can bring in innovative ideas which will make the center excel in the design of futuristic airplanes.