Vision
To become a benchmark research Centre for the field of Aerospace Engineering providing solutions to problems specifically relating to the area of Aerospace Sciences.
To form a multidisciplinary team of scientists and scholars which can take up challenging research problems even in areas that are not directly related to Aerospace engineering.
To develop into a world class research center that can support research on a global scale.
Mission
We will achieve excellence through identifying and promoting
Quality
Knowledge
Partnership
Guided by relentless focus on these three factors, we will constantly strive to achieve our vision. In doing this, we will deliver operational excellence in every aspect of the research activities of the centreand meet or exceed our commitments to the many agencies and organizations we serve. All our long term strategies and short term actions will be moulded by a set of core values that are shared by each and every associate.
THRUST AREA
Subsonic, Supersonic and Hypersonic Flow Dynamics
Combustion Analysis
Aero-thermodynamic Analysis
Vehicle Aerodynamics
Heat Transfer Analysis
Fluid Structure Interactions
Facilities
Subsonic Wind Tunnel
In the aerodynamics laboratory of BIHER, a low speed wind tunnel of following specification is available.
| | |
| --- | --- |
| Test section Length | 2 ft |
| Test section Width | 2 ft |
| Test section Height | 2 ft |
| Motor Power | 20 hp |
| Maximum Velocity | 60 m/s |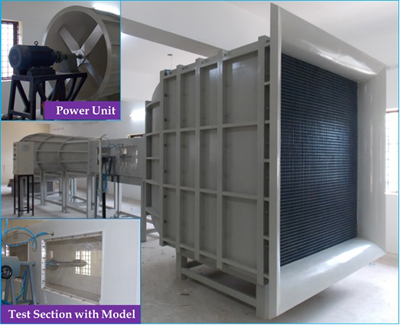 Beam Testing Apparatus
Cantilever beam analysis
Simple supported beam analysis
Propped cantilever beam analysis
Overhanging beam analysis
Fixed support beam analysis
Continuous beam analysis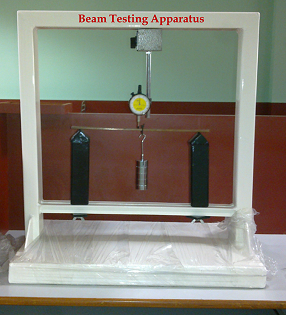 Digital Sensor Array
Features and Specifications
+/- .05% full scale long term accuracy
500Hz/channel sampling speed
Multiple pressure ranges available per DSA
Vacuum, 5 inch H20 up to 750 psi pressure range
Auto zero offset correction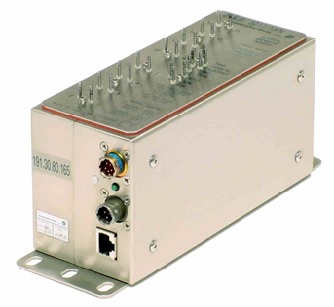 Application
The model DSA3217 is versatile and one of our more popular pressure scanners. It measures up to 16 gas pressures in many applications. These applications include wind tunnel test for buildings, aerospace and automotive aerodynamic tests, gas turbine testing, compressor testing as well as other turbomachinery tests, flow measurement across an orifice, wind turbine aerodynamic validations, etc. Available options include a common reference pressure or individual reference. For applications that require a more rugged pressure scanner, Scanivalve's DSA3218 may be a viable option.
List of the Projects(Completed)
| Sl. No. | Name | Funding | Agency | Amount(INR) | Status |
| --- | --- | --- | --- | --- | --- |
| 1. | Numerical Studies on Non – Circular Jets with Swirling Co- Flow | Internal | BIHER | Rs.2,00,000/- | Completed |
| 2. | Computational Studies on Mixing Characteristics of Star Shaped Free Jet | Internal | BIHER | Rs.150,000/- | Completed |
| 3. | Experimental Investigation of wake behind non-circular cones with flow control | Internal | BIHER | Rs.125,000/- | Completed |
List of the Projects(On Going...)
| Sl. No. | Name | Funding | Agency | Amount(INR) | Status |
| --- | --- | --- | --- | --- | --- |
| 1. | Effect of Nose Bluntness on Hypersonic Air Intake Flow field | External | DST | Rs.7,51,000/- | Ongoing |
| 2. | Experimental Investigation of Wake Behind Elliptic Cones With Flow Control | Internal | BIHER | Rs.600,000/- | Ongoing |
FUTURE PLAN
Aerospace engineering is a multi-disciplinary stream. Every engineering field contributes towards the design and manufacture of aircraft. Keeping this in mind it is planned to form a multidisciplinary team of scientists and engineers who can bring in innovative ideas which will make the center excel in the design of futuristic airplanes.