About the Department
Bharath Institute of Science & Technology was started in the year 1984. It acquired deemed to be University status in the year 2013 by UGC. Bharath University was established under the aegis of Sri Lakshmi Ammal Educational Trust with the aim of imparting higher knowledge in Science and Technology, Medicine and Management.
The Department of Management Studies was established in the year 1992. The Department of Management Studies offers MBA and Ph.D (Full time & Part Time). The MBA programme offers various 12 specializations.
The Department has earned over the years an enviable reputation for excellence; thanks to instruction by the highly qualified academics of distinction. The Department boasts of qualified faculty members with rich experience in academic, industry and research. Students who have graduated are already serving in responsible positions, in India and aboard. They have beautifully evolved and have blossomed as managers and entrepreneurs.
Vision
To be a leading management institution with a passion for academic excellence, uncompromising human values and an abiding commitment for the development of business and society through excellence in grooming leadership, entrepreneurial talent and research
Mission
To be the preferred choice for students, faculty and recruiters.
To foster a worldview that promotes diversity, inclusion and ethical participation in the interconnected world of business
To imbibe entrepreneurial culture through curriculum, pedagogy, research and mentoring.
To equip students for global business leadership.
To forge meaningful partnerships with the industry, academic, government and social sector such that sustainable businesses are built fulfilling the collective needs of various stakeholders and the society at large
Corporate Advisory Board
S.No.
Members
1.
UNESCO Laureate Prof Emeritus, Sir Bashiru Aremu, Vice Chancellor, Crown University
2.
Mr.Eric Dupont, Director, IEEM, France Ministry of Education, France
3.
Mr. Mostafa Alibeigi (Mostafa Ali Beigi), Young Researchers and Elite Club, Firoozkooh Branch IAU, Tehran, Iran.
4.
Mr. Rishi Pokar, International Advisor, Nottingham Trent University, Burton Street, Nottingham , UK
5.
Mr. Marcin Uminski, Marketing Manager, Think Poland
6.
Mr. Petter Sorum, Director, Dowling College, Mahattan, New York
7.
Mr.K.Palani Raj, Manageing Director, Tata Business Suppor Services Ltd, Chennai
8.
Mr. Srinivas Anand YSRN, Chief Operating Officer, Ionixx Technologies, Chennai
9.
Mr. Thiruppathi Arumugam, Managing Director, Fore Brain Technologies Pvt.Ltd, Chennai
10.
Mr. Shankar .P.R, Associate Director- Projects, Cognizant Technologies, Chennai
11.
Ms. Premila Devi, Managing Director, Chennai
12.
Mr.D.Sathyanarayan, Manager-Market Development (South & East), TAFE, Chennai
13.
Mr. Gautam V Jigjinni, Talent Acquisition Manager, Qspiders, Chennai
14.
Mr.S.S. Khadeer Peer Shariff, Executive Director, Leo Prime Paypent Solutions Pvt .Ltd, Buram Colony, Perungudi
15.
Mr.Ravi Bhushan Singh, Skill Development and Didactic Business - Asia Pacitic, Schneider Electric, Bangalore
16.
Mr.Alfred Arputhakumar, Chief Facilitator, Alfred School of Leadership, Chennai
17.
Mr. G.Sathyanarayana, Area Manager, ELS International Education Pathways Pvt.L Td, Chennai
18.
Mr. Rengarajan Ramanujam, ELS International Education Pathways Pvt.Ltd, Chennai
19.
Ms. A.V.Pandma, HR Manager, Computer Sciences Corporation India Pvt.Ltd, Chennai
20.
Mr. A.K.Sundarrajan, Associate Manager – Finance, Computer Sciences Corporation India Pvt.Ltd, Chennai
21.
Mr.P.Pravin, Assistant Manager – HR, Tata Business Support Services Ltd, Chennai
22.
Mr. Nandhakumar .K, General Manager- HR & Admin, Hofincons Infotech &Industrial Service Pvt. Ltd, Chennai
Infrastructure
The ambience encourages research temper and analytical acumen. We are passionate about conducting research and teaching curriculum relevant to the industry requirement and to produce talented students with a Can-do attitude. The school has excellent infrastructure and the instructions to the students are mostly multimedia centric.
Programmes Offered
Curriculum and Syllabus
MBA - Regulations
PEOs & POs
Master of Business Administration (MBA)
Specializations
Human Resource Management
Financial Management
Marketing Management
Logistics and Supply Chain Management
Banking and Insurance Management
International Business Management
Hospital and Health Care Management
Nutrition and Health Care Management
Education Management
Media and Entertainment Management
Tourism and Hospitality Management
Business Analytics
Awards and Achievements
Name
Award
Professional bodies/agencies
Year
Dr.S. Praveen Kumar
Anantha Ramakrishna Gold Medal for General Proficiency
Loyola College
1998
Star of Asia
International Business Council
2014
Rashtriya Vidya Saraswati Puraskar
International Institute of Educational & Management
2014
Glory of Education Excellence Award
International Institute of Educational & Management
2015
International Journal of Contemporary and Futuristic Research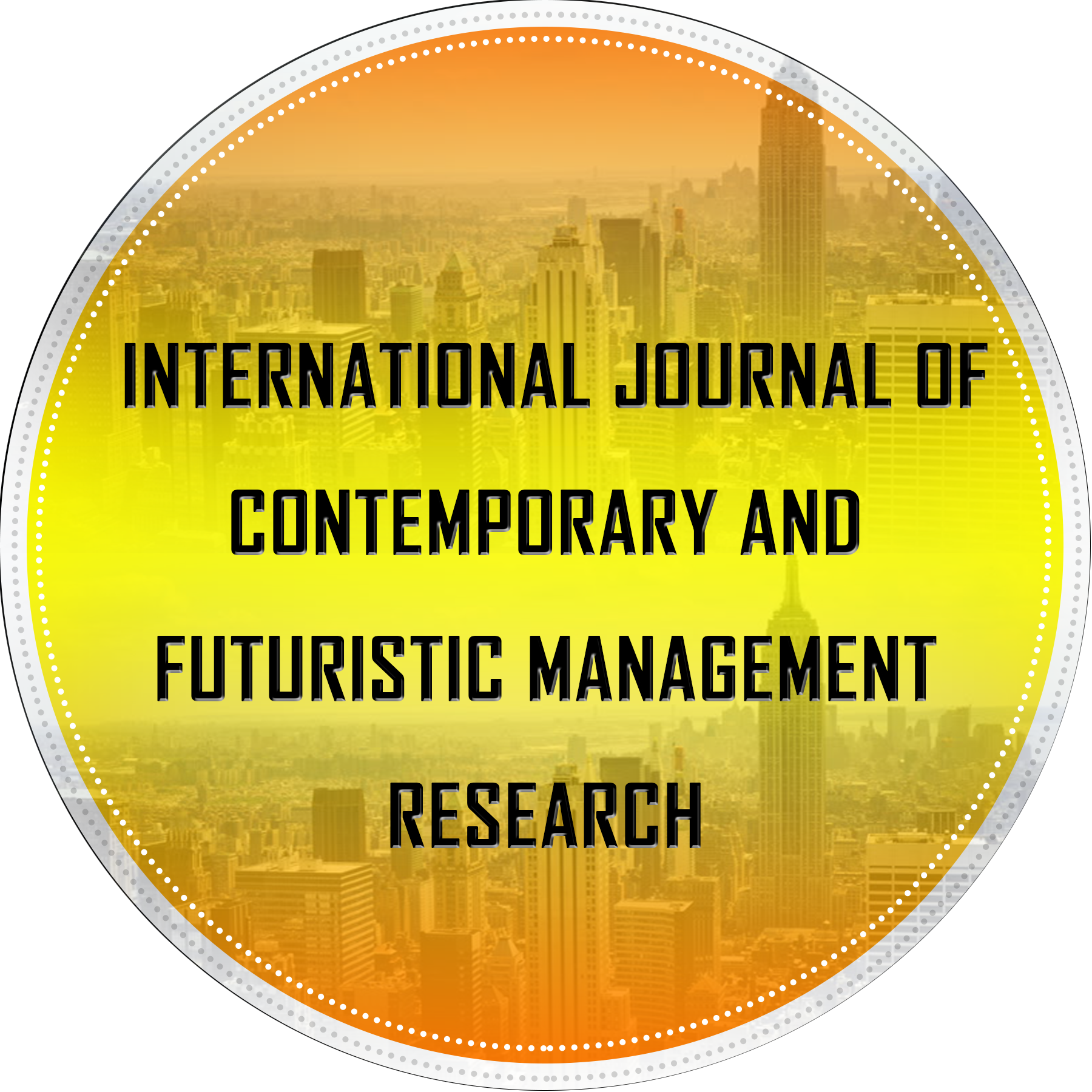 Publisher Details

Bharath Institute of Higher Education and Research
173, Agaram Road, Selaiyur, Tambaram - 600073.


Editor-in-Chief
Dr.S.Praveen Kumar

Head-MBA,
Department of Management Studies,
BIHER,
173, Agaram Road, Selaiyur, Tambaram - 600073.

Email : praveenkumar.mba@bharathuniv.ac.in
Mobile : +91 98400 51344
Events
International Conference
| Date | Event |
| --- | --- |
| 6th -8th May 2019 | Global Contemporary Innovation and Challenges in Emerging Economies |
| 17th- 19th December 2018 | Business Analytics, Data Visualization and Story Telling |
| 30th August 2013 | International Conference on Current Employment Trends in Middle East Countries |
| 25th & 26th August 2012 | International Conference on Emerging Trends in E-Advertising |
| 11th & 12th August 2011 | International Conference on Growth Prospects and Challenges in Global Financial Market |
National Conference
| Date | Event |
| --- | --- |
| 13th& 14thMarch 2019 | Digitalization and Digital Distractions |
| 1st& 2ndNovember 2018 | Cryptocurrency and Bitcoins |
| 11th & 12th September 2018 | Ecommerce and Retailing in India |
| 12th October 2013 | National Conference on Corporate Ethics |
| 21st May 2013 | National Conference on Opportunities and Challenges for Future Managers |
| 16th November 2012 | National Conference on Entrepreneurship in Globalizing Economy |
| 9th March 2012 | National Conference on Corporate Governance |
| 19th October 2011 | National Conference on Innovation in Global Growth |
| 26th February 2011 | National Conference on Fostering Organizational Talents |
Workshops
| Date | Event |
| --- | --- |
| 11th February 2019 | The Effect of Social Networks Structure On Innovation |
| 31st January 2019 | Spin offs and Knowledge Transfer |
| 8th October 2018 | Emotional Intelligence |
| 26th September 2018 | Business Analytics |
| 28th October 2015 | International Workshop on Emerging Trends in Supply Chain and Logistics Management |
| 28th April 2015 | Workshop on Guidelines and Regulations for doing Summer Project |
| 27th February 2015 | Workshop on "Strategies in Hospital Management" by a Team of Doctors from Sree Balaji Medical College & Hospital |
| 12th February 2015 | Workshop on The Nuances of Hospital Management Ms.Sudha Mohan, HoD-Operations, Apollo Hospitals was the Resource Person |
| 17th February 2015 | Workshop on Micro Analysis of Financial Statements - A Unique & Practical Approach Mr. S.Chandrasekar, MD-Empover HR Solutions Pvt Ltd. |
| 24th March 2014 | National Workshop on SEBI Financial Education |
| 18th September 2013 | National Workshop on Alliance Management Programme |
| 4th March 2013 | National Workshop on Economic Empowerment in entrepreneurial development |
| 16th August 2012 | National Workshop on Knowledge Management for Competitive Advantage |
| 17th April 2012 | National Workshop on stratagem to contend the global Cut throat |
| 6th September 2011 | National Workshop on CRM in Stock Exchange |
Faculty Development Programme
| Date | Event |
| --- | --- |
| 20th – 22nd May 2019 | Innovation as a Strategy in Network Markets |
| 26th – 28th November 2018 | Design Thinking and Visualisation |
seminar
| Date | Event |
| --- | --- |
| 27th March 2019 | E-Logistics Resource Management |
| 25th& 26thFebruary 2019 | Internet of Things and Augmented Reality |
| 29th January 2019 | Disruptive Business Models |
| 22nd& 23rdOctober 2018 | Technopreneurship |
| 17th September 2018 | Social Media Marketing |
| 13th& 14th August 2018 | Business intelligence |
| 24th October 2011 | Seminar on Customer Relationship Management |
| 12th June 2012 | Seminar on Professional Development |
| 20th August 2012 | Seminar on Advanced Statistical Data analysis for Business Intelligence |
| 28th May 2013 | Seminar on business Process Outsourcing |
| 20th November 2013 | Seminar on Microfinance |
| 4th March 2014 | Seminar on Corporate Expectation in Service Sector |
| 25th February 2015 | Seminar on Entrepreneurship Awareness and Motivation |
| 4th August 2015 | Seminar on Entrepreneurship opportunities |
| 6th October 2015 | Seminar on Internship Opportunities at USA |
Guest Lectures
| Date | Event |
| --- | --- |
| 3rd April 2019 | Block chain |
| 20th March 2019 | Fintech |
| 5th March 2019 | Managing technology disruption |
| 14th February 2019 | Time Series and Panel Data Analysis |
| 6th February 2019 | A Measure of Risk Appetite for the Macro economy |
| 21st January 2019 | The impact of Pensions and Insurance on Global Yield Curves |
| 12thNovember 2018 | Managers and Market Capitalism |
| 31st October 2018 | Integrating Plurality; Towards an Integral Perspective on Leadership and Organization |
| 12th October 2018 | Stock Price Synchronicity and Material Sustainability Information |
| 6th September 2018 | Artistic Methods and Business Disorganization |
| 30th August 2018 | Supply Chain Management: Integration and Globalization in the age of e-Business |
| 7th August 2018 | Strategic Decisions in High Velocity Contexts |
| 07th October 2015 | Guest Lecture on "Career after MBA" by delegates from the Consortium of Australian Universities |
| 14th September 2015 | A team from SeTI , Singapore addressed the students |
| 21st August 2015 | Mr.Sreejith Hrishikesh, CityManager, Zoomcar, presenting a Guest Lecture on "Market Analytics" |
| 14th August 2015 | Mr.Uday Shankar, Education Head NASSCOM, Chennai Division presenting a Guest Lecture on "Technology in HR" |
| 13th August 2015 | Mr.Navin Goel, Senior HR Manager, Synergytech Ltd presenting a Guest Lecture on "Managing Gen Y Employees" |
| 06th August 2015 | Mr.Nandha Kumar, GM-HR of Hoffincons presenting a Guest Lecture "Lateral HR Strategies" |
| 06th August 2015 | Mr.Tamilarasan, Head-Employee Engagement, WIPRO was the resource person for a Guest Lecture on "Trends in the IT Industry" |
| 05th August 2015 | Mr.Sri Kumar, Lead Trainer, University of Cambridge & British Council and Director of Skills Grow was the resource person for a Guest Lecture on "Lead Out Loud" |
| 23rd July 2015 | Mr.Ram, Marketing Head presented a Guest Lecture on "B2B Marketing |
| 20th July 2015 | Mr.Roshan, CEO-Roshans Academy of DJ's, Mumbai presented a Guest Lecture on "Combating Stress through Hobbies" |
| 16th July 2015 | Dr. A. Ramachandra Murthy, CSIR-Structural Engineering Research Centre presenting a Guest Lecture on "Gearing up for Internship Projects" |
| 16th July 2015 | Mr.Sri Kalyana Rama, Faculty-Dept of Civil Engg, BITS-Pilani presenting a Guest Lecture on Supply Chain Management |
| 13th July 2015 | A Guest Lecture on Opportunities to do Internship at Poland by Mr.Marcin Uminski, Marketing Manager, RNP Education, Poland and Ms.Premila Devi, MD, Think Poland |
| 28th April 2015 | Guest Lecture on "Venture Capitalistism" by Mr. Madhusudhana, VP-Sales & Operations, IDEAO |
| 27th March 2015 | "Changing Trends in the Industry " by Mr.Regarajan & Mr.G.Satyanarayana , Area Manager, ELS International Education Pathways Pvt |
| 25th March 2015 | Guest Lecture on "Student Abroad Programmes" by Rishi Pokar, International Advisor, Nottingham Trent University, UK |
| 24th March 2015 | Guest Lecture on "Internship Opportunities" by Thirupathi Arumugam, MD, Fore Brain Technologies Pvt Ltd |
| 24th March 2015 | Guest Lecture on "The Art of Project Management" by Shankar, Associate Director-Projects, CTS |
| 23rd March 2015 | Guest Lecture on "Expectation of MBA's from the Corporate" by Mr.Gautam V Jigjinni, Talent Acquisition Manager, QSpidiers |
| 17th March 2015 | Guest Lecture on Opportunities to do Internship at Poland by Mr.Marcin Uminski, Marketing Manager, RNP Education, Poland and Ms.Premila Devi, MD, Think Poland |
| 02nd March 2015 | Guest Lecture on "The Significance of Japanese Language" by Mr.Rajalakshmi, Director, Atithi School of Japanese, ABK-AOTS DOSOKAI |
| 18th February 2015 | Guest lecture on Career Planning (Sequal) by Mr.R.Bhaskar, Director, IBS T & E, The Priceton Review Group |
| 10th February 2015 | Guest lecture on Corporate Orientation by Mr.Rahul Mishra, Vice President, Data 64 |
| 02nd February 2015 | Guest lecture on Career Planning by Mr.R.Bhaskar, Director, IBS T & E. The Priceton Review Group |
| 15th October 2014 | Guest lecture on Japanese Style of Management by Ms.Kayoko Furukawa, Consul –Culture, information & Development Affairs, Consulate of Japan |
| 7th November 2013 | Guest Lecture on Technology and Corporate Practices |
| 30th September 2013 | Guest Lecture on Business Practices in Global Areas |
| 20th August 2013 | Guest Lecture on Advertisement Ethics |
| 22nd January 2013 | Guest Lecture on Role of HR in Telecom Sector |
| 9th November 2012 | Guest Lecture on Employment trends in South India |
| 24th August 2012 | Guest Lecture on Stress Management |
| 20th June 2012 | Guest Lecture on Expectations of the corporate from Freshers |
| 9th March 2012 | Guest Lecture on Economic Evolution in India |
| 16th September 2011 | Guest Lecture on Managerial Skills |
| 22nd July 2011 | Guest Lecture on Advertisement in Retail Sector |
Time Table
Time Table For Even Semester